Level measurement for continuous level and interface measurement or point level detection using radar, capacitance, ultrasonic, vibration and radiometric technologies. Used for contact or non-contact measurement of liquids, pastes, granulates, powders, solids, bulk goods etc. For standard or demanding application with advanced requirements, hazardous areas and Functional Safety (SIL)
Guided Wave Radar
Level Switches
Unltrasonic Non-Contacting Level
Displacer Level
Float Level
Level Indicators
Nuclear Level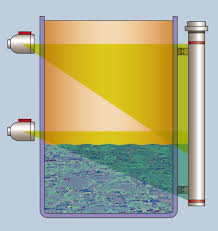 Manufacturer
Summit Availability: AB, BC, SK, MB
Details
More than 400 engineers in the worldwide KROHNE Group are continuously engaged in research into promising technologies for the future, in pursuit of improved measurement and further developments. We are a family-owned enterprise and we take our responsibilities seriously. We have permanent representation in more than 130 countries and employ more than 3,500 people in order to bring you highly innovative products from a single source, and tailor-made technical solutions to your measurement requirements, now and in the future.
Manufacturer
Summit Availability: BC, AB, MB
Details
Ronan Measurement Division was formed to address a growing market need for difficult process measurements using nuclear technology in industrial plants worldwide. The company is a world leader in the design and manufacture of systems that utilize low-levels of isoptopes to provide a range of liquids and solids measurements in a wide variety of processes. Ronan has introduced several technological innovations, which have transformed the market of non-contact radiometric measurement.