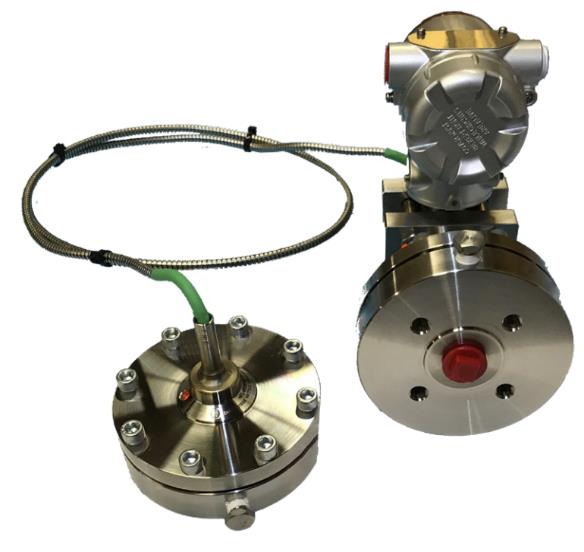 Unlike a typical balanced, or unbalanced DP remote seal system, the Haygor Temperature Compensating System utilizes an additional pair of compensating capillary tubes that are designed to offset excessive differential pressure caused by added ambient temperature to the fill fluid in the main capillaries.
To mitigate excessive differential pressure and ultimately drift, the additional compensating capillaries expand at the same rate as the main capillaries and apply the excessive pressure to the opposing diaphragms.
Manufacturer
Summit Availability: BC, AB, SK, MB
Details
Haygor is a family-owned and operated company, based in Houston, Texas. Among their sales, service, and repair capabilities, they are a leading manufacturer of diaphragm seal solutions.