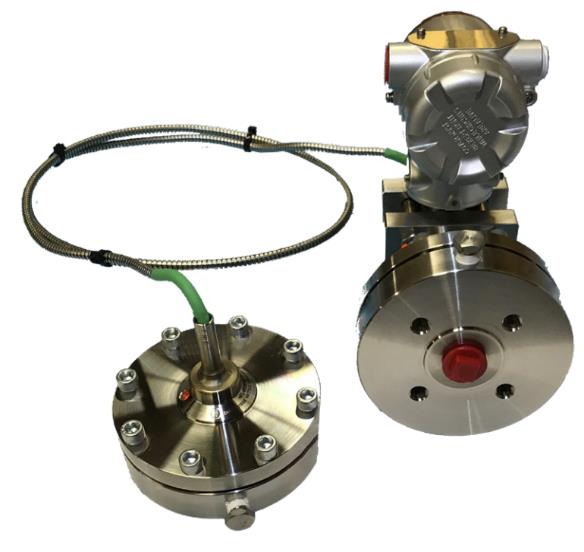 Unlike a typical balanced, or unbalanced DP remote seal system, the "Haygor" Temperature Compensating System utilizes an additional pair of compensating capillary tubes that are designed to offset excessive differential pressure caused by added ambient temperature to the fill fluid in the main capillaries.
To mitigate excessive differential pressure and ultimately drift, the additional compensating capillaries expand at the same rate as the main capillaries and apply the excessive pressure to the opposing diaphragms.
Manufacturer
Summit Availability: AB, BC, MB, SK
Details
Haygor is a one-stop shop for instrumentation used in the petrochemical industry.
We offer manufacturing of new products as well as repair, servicing, and re-manufacturing of used products that we back with a two-year warranty.