Summit Valve carries manual gear or lever actuators that are more econimical. These Actuators use levers, gears, and wheels for movement, and is initiated by a human force, so local operation is essential.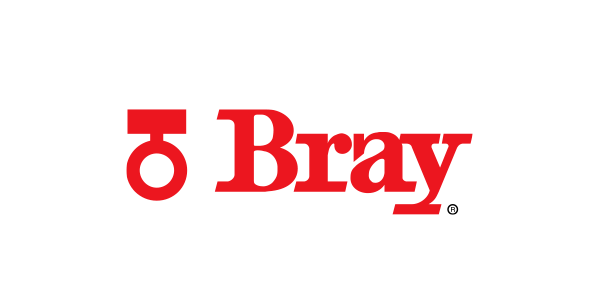 Manufacturer
Summit Availability: BC, AB, SK, MB
Details
Bray Controls proudly offers three operators for manual control of valve position. All manual operators mount directly to Bray valves, and all are epoxy coated for excellent corrosion, abrasion and impact resistance.
Series 1 Handle & Notch Plate Bray offers two handles for on-off and throttling service – one for resilient seated valves from 1″-12″ (25mm-300mm), and a high torque handle for high pressure valves from 2 1/2″- 8″ (65mm-200mm). These quarter turn handles have a locking spring and a directional pointer for valve disc position indication. Bolted notch plates are offered. For resilient seated valves a 10 position plate is standard. For high pressure valves an 8 position plate is standard. Both contain on-off stops to prevent over rotation of the valve. Optionally available are an infinite position plate, a 180° notch plate, a memory stop, a padlock kit, and a 2″ square nut version.
Series 4 Gear Operator For heavy duty on-off and throttling service of 2″-48″ (50mm-1200mm) valves, the Series 4 is self lubricated for smooth, trouble-free operation. The rugged, cast iron body with O-ring body seals is weatherproof to IP65. A self-locking worm and worm gear drive holds the valve in the desired position. Features include a readily accessible handwheel, a valve position indicator and mechanical travel stops which permit field adjustment of valve movement to specific degrees of rotation. Optionally available are chainwheel accessories, padlock kits and 2″ square nut versions. A Gear Operator with a Stainless Steel housing is also available for valve sizes 1″-16″.
Series 5 Declutchable Gear Operator Available for 2″-36″ (50mm-900mm) valves, the Series 5 offers the same superior features as the Series 4 gear operator with the added ability to manually override pneumatic actuators or rotate the valve when air pressure is not available. This operator is excellent for the safe handling of spring return actuators. During pneumatic operation, the worm of the gear unit is disengaged. Should the valve require opening or closing in the event of power loss, manual rotation of the declutch lever will provide a camming action and engage the worm to the segmented worm gear, allowing rotation of the valve using the handwheel. The Series 5 can be installed in the field with existing Bray pneumatic actuators