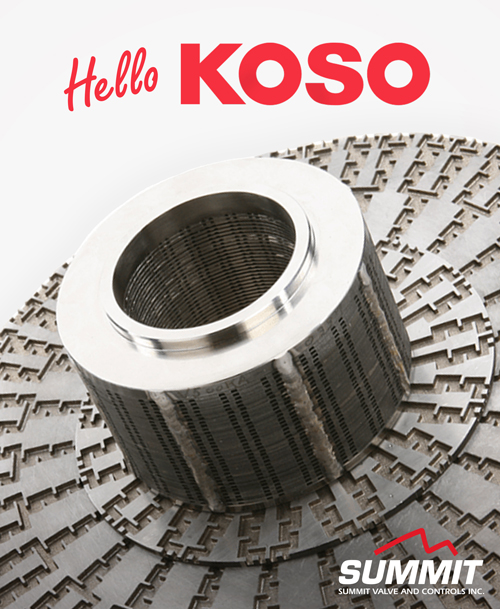 Summit is pleased to announce the addition of Nihon KOSO's severe service control valves to our product portfolio!
Established in 1965, the KOSO group is a diverse valve producer that operates 10 companies in Japan, and 23 additional facilities worldwide. From foundry to field, KOSO's complete vertical integration provides customers with exceptional quality and performance.
KOSO has developed a wide range of premium control valves, designed for critical applications. Their severe service offerings include velocity control, cavitation management, energy dissipation, and noise attenuation for high-pressure and high-temperature applications.
Summit is honoured to be KOSO's exclusive representative for severe service control valves in Western Canada 🙂
Pictured: VeCTor™ Velocity Control Trim by KOSO.