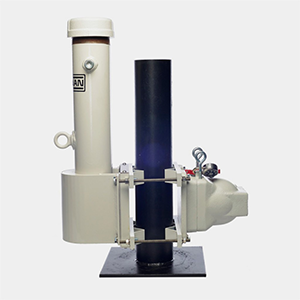 Radiometric measurement, also referred to as nuclear measurement, is a safe and effective non-contact method to measure liquids or solids in harsh process environments.
Ronan Density systems are mounted externally to the pipe via brackets, or internally in dry wells, and can be installed while the process is running. The instruments have no wetted parts and are ideal for liquid processes where traditional contact technologies cannot be used.
Manufacturer
Summit Availability: BC, AB, SK, MB
Details
Ronan's Display Division remains a strong leader in the annunciator and process monitoring markets. Ronan's Measurement Division was formed to address a growing market need for difficult process measurements using nuclear technology in industrial plants worldwide.