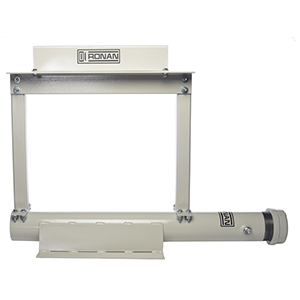 Radiometric measurement, also referred to as nuclear measurement, is a safe and effective non-contact method to measure liquids or solids in harsh process environments.
Non-contacting Gamma-weigh Scale provides low maintenance measurement of material Flow Rate and Total on a conveyor. The Gamma-weigh scale operates on the principle of gamma absorption. The "C- Frame" contains a (point) source of gamma radiation at the top and a (strip) gamma detector at the bottom.
Manufacturer
Summit Availability: AB, BC, MB, SK
Details
Ronan's Display Division remains a strong leader in the annunciator and process monitoring markets. Ronan's Measurement Division was formed to address a growing market need for difficult process measurements using nuclear technology in industrial plants worldwide.